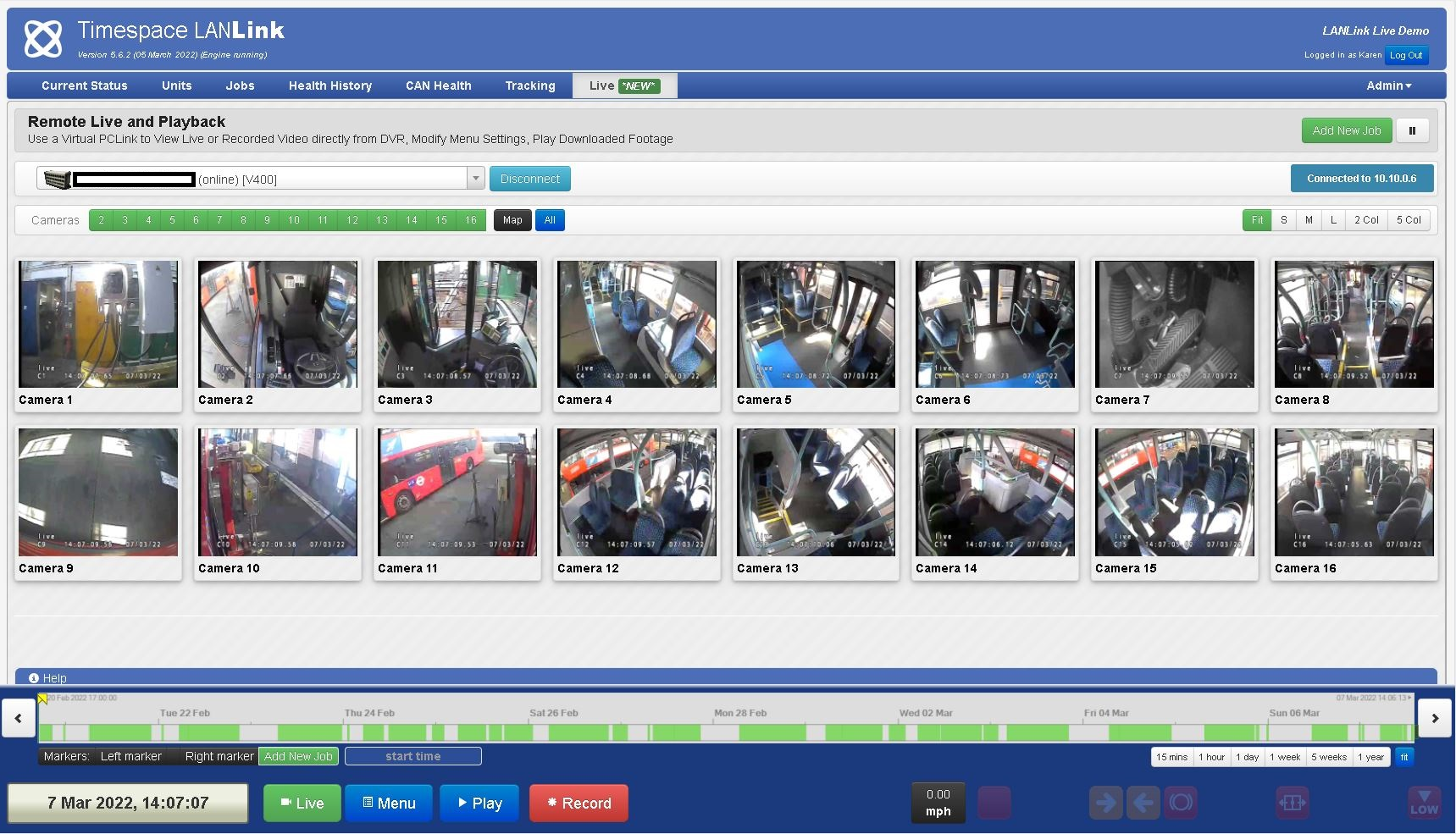 LANLink Live provides comprehensive CCTV management tools for vehicle fleet operators. Timespace digital video recorders (DVRs) can be connected to LANLink via LAN, WiFi or 4G/5G mobile networks.
LANLink Live features live camera streams over 4G/5G plus live footage preview and download. Video footage can be converted to MP4 files and played back in any web browser, simplifying the process of viewing and sharing recordings. Footage can be selected based on date/time, geographical area or alarm triggers.
Each time a DVR comes into contact with LANLink, the DVR's service log is interrogated to determine its health. LANLink uses a traffic light system to display the current health status of each DVR and camera. LANLink also sends camera snapshots, email alerts and SMART data (hard-disk manufacturer's self-diagnosis of disk faults).
LANLink Live also features GPS vehicle tracking, and vehicle CAN engineering data via Timespace's CANLink units. Live CAN data can also be viewed over 4G/5G.
LANLink is a database-driven application with a web-based front-end which can be accessed using any web browser.

System Requirements
• Windows 7, Windows 8, Windows 10, Windows Server Platforms
Timespace PCLink Suite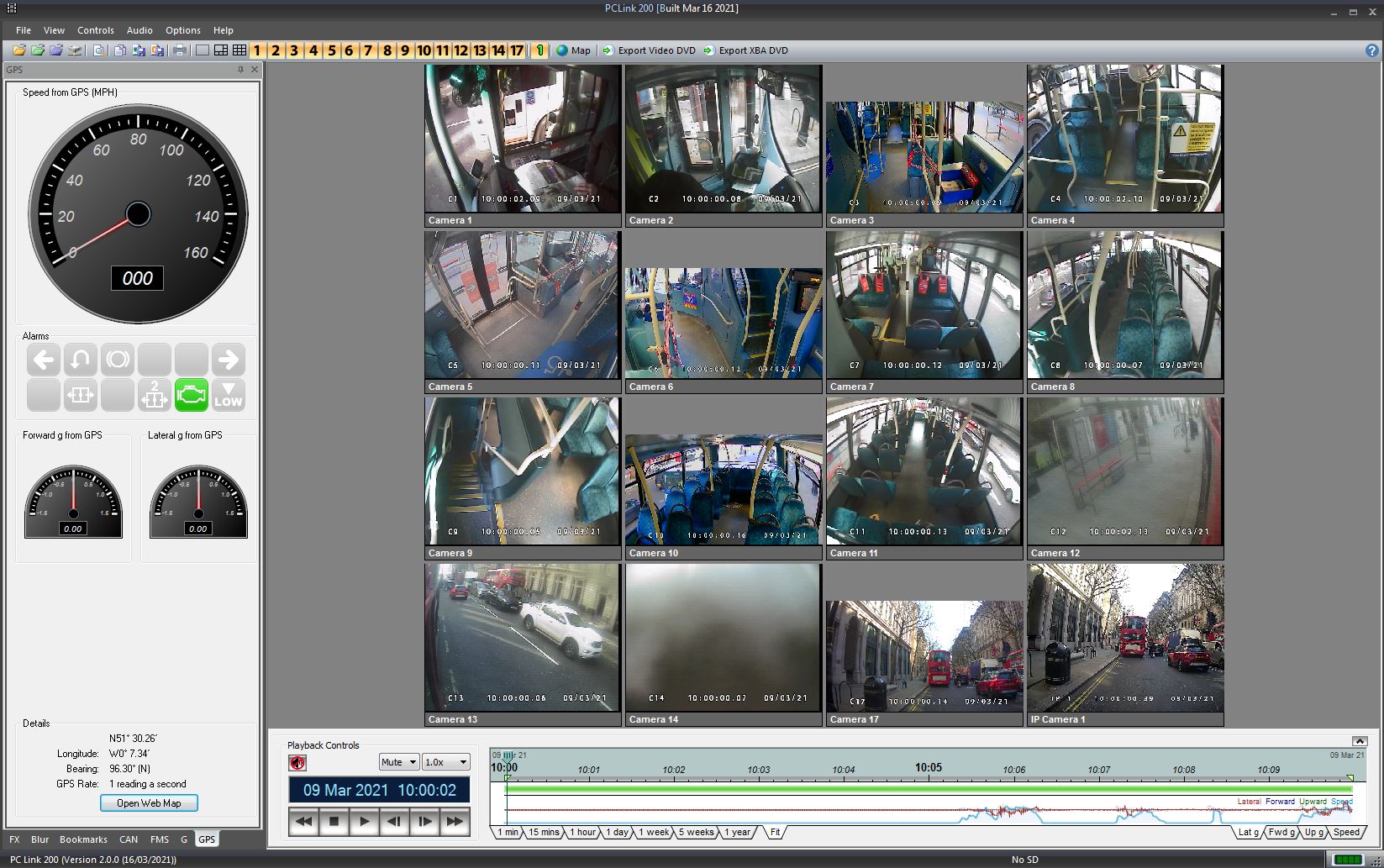 PCLink
• File password protection and encryption for footage downloads
• Object/face-blurring tool.
• User friendly timeline playback and review controls
• Alarm and motion markers for rapid analysis of critical footage
• GPS and G sensor for map and driving analysis
• Audio playback with video footage
• GPS Location playback
• Mouse-wheel zoom
• IP Camera playback
• Bookmark feature (via serial input) for use in driver training
• Compatible with all Timespace digital video recorders
• Support for displaying J1939 CAN and FMS data in footage recorded with the new Timespace CANLink module
Live View
• Multi camera Live video streaming via Wifi and 3G
• Playback of recorded files
• Remote menu set-up and configuration of recorder
• Real-time Live map location
• Remote display and editing of Motion Detection masks and thresholds
PTZ
• Pan, Tilt and Zoom control and set-up
• Camera preset positions
• Alarm input preset selection
Burn to DVD
• Automatically converts/burns to DVD format or
• Burns XBA data with PCPlayer direct to DVD
• Export to MP4 (built in codec)
Security Features
• Watermark SHA1 checksum using secure XBA file format
• Password protection
System Requirements
• Windows 7, Windows 8, Windows 10, Windows Server Platform